EV charging for your business
Uzlāde privātām vajadzībām
Energolukss offers
Verification
Energolukss offers a test of your electrical installation and available capacity.
Energolukss will recommend the most suitable equipment for your needs.
Income
You will receive income from charging sessions.
Energolukss will provide remote monitoring of the equipment.
Equipment management system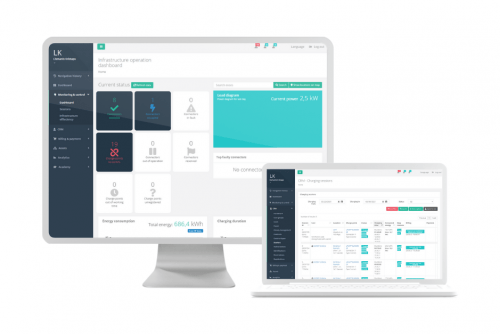 Electric car charging station
management system
A multifunctional charging station management solution for all stages of business growth – from a single charging station to a cross-border EV charging network.
Useful information

Electric car charging speeds with Alfen chargers
Informative booklet with electric car battery capacities, possible mileage, car energy consumption and other information.

EV charging station installation cost
To receive a personalized EV charger installation and dynamic power equalization system offer for your home for FREE, please fill out our application form.

Load balancing options
The Alfen and Delta electric chargers we offer come with a dynamic power equalization system that helps balance energy consumption between chargers, adapting to available power without overloading the network.
For more information write or call us.
Our customers