Working side by side on one common goal, we have managed to build a strong and stable customer base that demonstrates their confidence in choosing our services for their power needs.
We believe that thanks to our efficient management, high profitability and other advantages, Energoluks has taken a strong position and become one of the market leaders. Energoluks has customers in a number of countries in a variety of industries, including telecommunications, railways and infrastructure, electricity generation, electricity distribution and solar energy.
Uninterruptible Power Supply (UPS)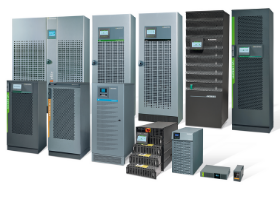 The two main causes of damage to computers and other devices are unexpected power outages or jitter. An uninterruptible power supply (UPS) is required to protect your device from such unexpected power outages.
The UPS acts as a "lifeline" to protect against lost data by allowing it to be stored properly, as well as to protect equipment that could be significantly damaged by such power outages. Uninterruptible power supplies (UPS) are used in systems that are critical for power. Power supply time can range from a few minutes to an hour, depending on the model you choose.
The UPS can also cause power quality problems. To prevent this, the UPS must be selected not only for the capacity but also for the quality of power required for the equipment supplied.
Find the most suitable one in our web store! WEB STORE
There is 3 main types of UPS technology: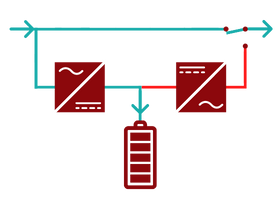 Offline/Standby
Its operation is based on the principle that the battery is primarily maintained, at which point the UPS is in standby mode. When the input voltage changes or disappears, the UPS automatically switches to battery power. The switching time is approximately 20 to 100 milliseconds.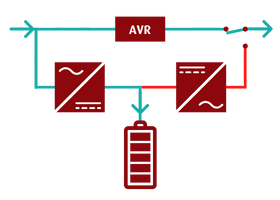 Line-Interactive
It is similar in design to the Standby model, but has a built-in voltage stabilizer that provides a more stable output voltage. The shape of the output voltage is sinusoidal.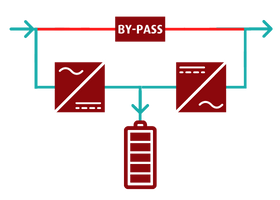 Online
The most expensive of all types, it is also called a double conversion UPS.
Find the most suitable one in our web store! WEB STORE
Uninterruptible power systems are the most commonly used:
computer equipment
servers
heating systems
medical equipment
telecommunications equipment
production
alarms
data centers
lighting
banks
Uninterruptible power supplies (UPS) are divided into single-phase and three-phase solutions, as well as modular UPSs.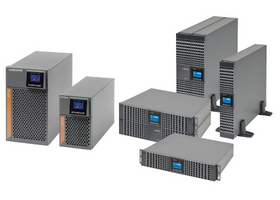 Single-phase UPS
These solutions have a capacity from 600VA to 10kVA. They are designed to provide protection against voltage fluctuations and power outages. They can be used to prevent power outages that last from a few seconds to several minutes and could otherwise cause significant damage to the equipment.
Single-phase UPS systems are available in a variety of shapes and sizes. However, the two most common shapes are the floor / table version (TOWER) and the 19 "cabinet mount (RACK).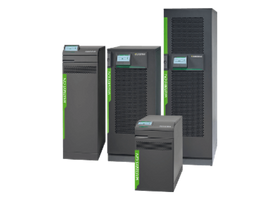 Three-phase UPS
These solutions have a capacity from 10kVA to 6MVA. They protect applications and data centers that could be compromised by power outages; they provide a reliable source of power, preventing power outages and disruptions that could result in loss of service, reduced productivity, equipment damage, or safety issues.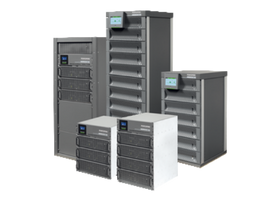 Modular UPS
The solutions are the most innovative in terms of design and functionality.
The modular design allows the UPS power to be flexibly adjusted to the load needs of the connected equipment. Power modules can be added in "HOT PLUG" mode. The system can be updated in minutes without interruption. Automated load distribution in all system modules provides modular n + x backup, which can also be used to increase the load.
Find the most suitable one in our web store! WEB STORE
About rechargeable batteries

Energolukss supplies, maintains and tests batteries. Energy availability 24 hours a day, 7 days a week with the least possible impact on the environment. That is what our investment is about.
We offer 2V, 6V and 12V rechargeable batteries (AKB) with a capacity from 0.8Ah up to 3650Ah.
About Socomec
Socomec was founded in 1922 and is an industrial group whose core business is the availability, control and security of low-voltage power grids, with a strong focus on energy efficiency for customers.
For almost a century, Socomec has acquired the know-how to provide the most innovative solutions to ensure the energy efficiency of electrical installations wherever it matters.
With its constantly evolving range of products, solutions and services, Socomec is recognized as an expert in the latest technologies used to ensure the highest availability of electricity for critical equipment and buildings.
With approximately 30 subsidiaries located on all five continents, Socomec strives for international development, targeting industrial and service applications where experience and product quality are important.
About Eltek
Eltek is a global energy specialist that develops, manufactures, sells and distributes advanced energy solutions and services that provide the capacity and reserve capacity needed to operate efficiently and sustainably the critical infrastructure that drives the world, such as telecommunications, electricity services, data centers , rail and metro, marine and coastal and rural electrification.
Eltek's core business is the conversion of power, i.e. the process of converting one type of current, alternating current to another, into a direct current and voltage adjustment process, making it suitable for specific sensitive electronic equipment. This core functionality is combined with battery backup, distribution, and enhanced monitoring and management of complete power systems for industrial applications where power efficiency and reliability are business-critical.
Eltek aims to provide high-efficiency energy systems that reduce energy consumption costs and environmental impact, as well as the cost of ownership of energy systems.
About ELX
ELX offers UPS solutions and batteries for a variety of needs, and their main goal is to provide the customer with uninterruptible power when and how much they need. ELX gives the customer a choice of many UPS options, covering all types of power and options, from 600VA to 6MVA.