Production of electrical switchboards
Our experienced project managers will provide consultation and find the most effective solution principle for your individual needs, according to your wishes and budget.
We produce: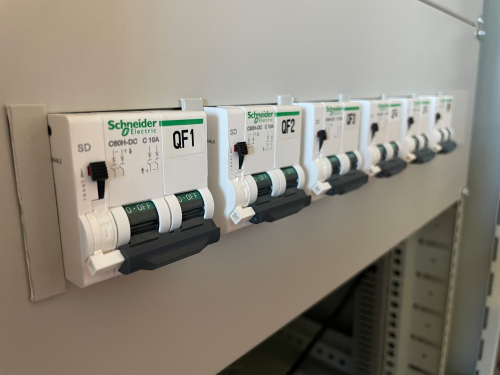 48V, 110V and 220V DC rectifier equipment and power distribution for telecommunications and energy, automation of production equipment
Dispatcher control systems (DVS) – telemechanics switchboards
Switchboards for servers and computer network equipment
External bypass circuits
Diesel generator control panels
Ventilation control systems
Automatic Backup Switching (ARI) switchgear for power networks with multiple network or generator inputs up to 2500A
Electrical loads (for testing equipment)
Reactive power compensation (RJK) equipment
Input and accounting switchboards
Individual solutions for your needs, according to your wishes and budget.
Choose safe energy – choose Energolukss!