Get involved and show the public that you support sustainable solutions.
Set an example
Libraries, Universities, Conference Halls, these are the places where your client (visitor) comes to supplement their knowledge. Be part of the development of electromobility and leave your visitors impressed by an innovative, time-tested institution. Fulfill your public service – your customers will appreciate it.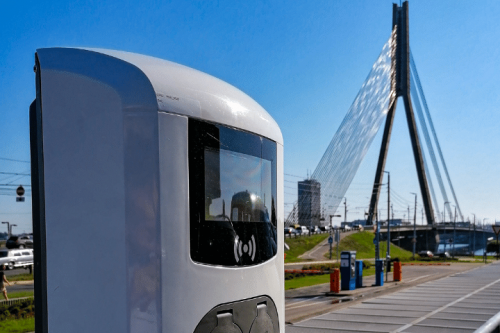 Be visible
Energolukss will make sure that your chargers appear on the largest maps of chargers. These cards are used by electric car users across Europe.

Additional profit
With the development of electromobility, the number of car users will increase, followed by a logical need for their charging service. Be prepared for it now, Energolukss will tell you and show you how to make a profit from charging sessions

Support innovation
Support development in the right direction, your customers will appreciate and respect it.
Recommended equipment for public authorities