Attract new customers
A strategic step
Be open to development. Support innovation and be ready for the future now. Support green technologies, existing and new customers will appreciate it.
Energolukss representatives will develop the most suitable solution for you, contact us for a consultation now. Energolukss offers free site inspections and consultations. After the installation of the equipment, we will provide you with service level support during the entire operation of the equipment.
Take advantage of everything your car park has to offer.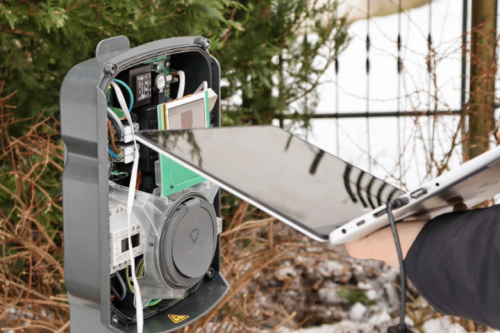 Be visible
Energolukss will make sure that your chargers appear on the largest maps of chargers. These cards are used by electric car users across Europe.

Additional profit
With the development of electromobility, the number of car users will increase, followed by a logical need for their charging service. Be prepared for it now, Energolukss will tell you and show you how to make a profit from charging sessions

Support innovation
Support development in the right direction, your customers will appreciate and respect it.
Recommended EV chargers for car parks