Back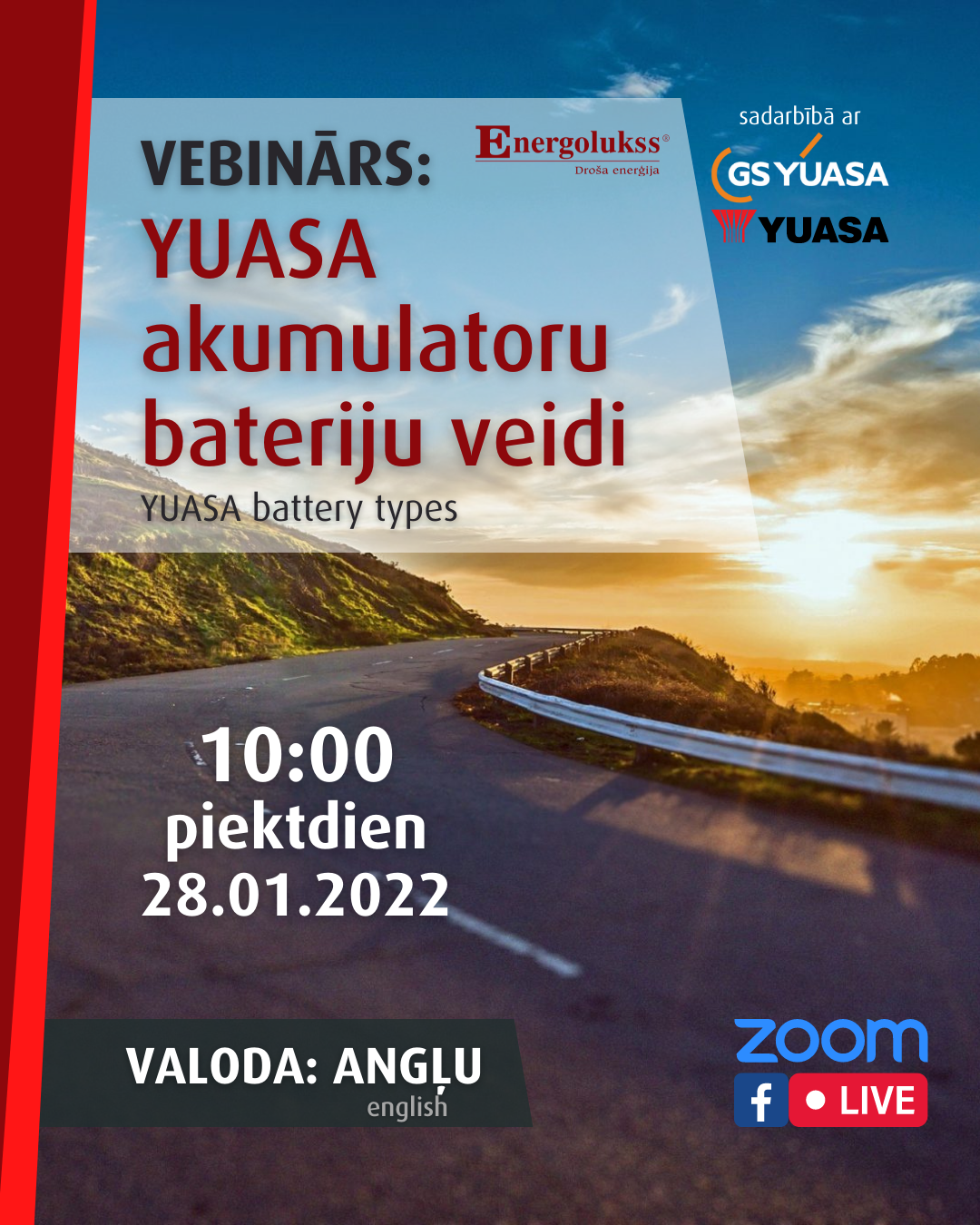 What are the types of industrial batteries? What is their use?
Find out from Tomas Lindstrom, GS YUASA Battery Representative of the world's leading battery manufacturer, Energolukss partner GS Yuasa Battery Nordic.
Registration Zoom: https://us02web.zoom.us/webinar/register/3416431067984/WN_1rZ6MNb4TSOzyp_GW7HTQA
Agenda:
YUASA battery types and their applications
Experience stories with Li-Ion batteries
Energy storage solutions
Question and Answer Session
Presented by: Tomas Lindstrom GS Yuasa Battery Nordic
Language: English
Time: up to 60 minutes
Platform: Zoom and Facebook Live
Find out more about our batteries Here.
See our battery catalog Here.
Contact us Contacts.